Books by Doug - All Rights Reserved - 2012




Listed below are my books currently in print Follow their links to learn more or to purchase your copy.

Leadership Lessons Learned in Dog Obedience School
Leadership Lessons Learned in Dog Obedience School takes a fun but informative look at the skills required to be an effective leader, and answers the tough leadership question, "What would a dog do?"
While we should not treat employees like dogs, we can learn a great deal about creating a motivating work environment by applying dog training lessons to the work place. Treating a dog right - treating a person right - there's not much difference.
Molly is lost. She can't find her way home and it's all because of a butterfly. Now, it was the most beautiful butterfly she had ever seen and it was fun to chase it through the garden. But, she followed it out through the open garden gate and now she is lost in a large hay field and the butterfly is gone.
Small Dog - Big Adventure

Amir - on how to live a good and happy life
There are good dogs. There are great dogs. But maybe once in your life, if you are lucky, you will encounter a dog that does not fit either of those descriptions. You can't quite put your finger on why this dog is different, you just know it is. There is something so special about this dog that you can feel it in the core of your being. If someone were to ask you whether he was a good dog, you might even be at a loss for words. The best you might come up with is "He's amazing." Not very original, but how do you describe such an animal?
Then, one day, he saves your life. He is your hero. He is Amir.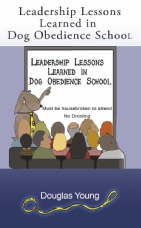 It all started when Tootles went clothes shopping with her mom and she saw the cutest hat. Tootles wanted it. "Mom," pleaded Tootles, "I want that hat". "No, Tootles", said her mom, "You can't have it today."
Tootles was a little disappointed, but she didn't complain. She just thought, "Well, maybe I'll see something I want tomorrow, and when I do, I'll ask for it."
The next day she went to the hardware store with her dad and she saw a really neat hammer and screwdriver set. Boy, the things she could do with them. "Daddy," she said, "I want them". Her dad said, "No, not today", and once again Tootles was a little disappointed but she just thought, "Well, maybe I'll see something I want tomorrow, and when I do, I'll ask for it."
Now Tootles see lots of things wherever she goes. Things of different sizes and shapes. And, everything Tootles sees - Tootles wants!